To include details from Norway, Sweden and Denmark in your family tree, the main sources are census and church records, but there are more and more publications on internet and in books. DNA testing could help you find thousands of relations that are interested in genealogy.
If you are in a hurry, try some of these links. They are among the largest Genealogy search engines. Otherwise, see below for more information. Note that some of these are affiliate links.
Ancestry will let you search the whole world for any name you choose, and has lots of records and family trees for all Scandinavian countries, including all scanned Swedish church records. Ancestry DNA testing will give you an overview of what your background is, and could include a list of thousands of relations. Try them here.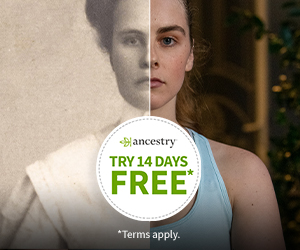 MyTrees allows free searches for ancestors in Scandinavia.
You could search genealogical and other items at internet's biggest book store (Amazon, affiliate link)
Amazon has over 6,000 books about genealogy, and tens of thousands of other books, videos, CDs etc.
Here are some samples.
Scandinavian books
The beginning
To start your research, check with your family members. Do any of them know anything more than you about your Scandinavian family? If so, you are already on the way to finding the details you need.
---
To continue, there is a choice. Listed below are the options, from the most expensive (but the best), to the cheapest. Click on them for more details.
1. Go to Scandinavia and visit the archives
The most expensive, but also the most rewarding way, is to go to Scandinavia, visit the archives and do the research yourself. Most of the archives have English speaking staff available to find the CDs, books, microfiches or microfilms you need to check.
You can at the same time visit the places where your ancestors lived, and take photographs or video. You may be able to find some information from the people who live there now.
Many Scandinavian families enjoy having a visit from tourists from overseas, especially if it could be a distant relation.
Your trip could be an experience you will never forget.

2. Contact a researcher in Scandinavia
The second most expensive way, is to hire a researcher in Scandinavia to do the research for you. Lists of researchers are available from several internet locations in Scandinavia. Note that it may be difficult to control cost at times, if the researcher is far from you.
If they are difficult to find, we can contact them on your behalf.

3. Find a researcher locally that can help you
A cheaper way is to have someone do the research for you locally. You may find a researcher who is fluent in the Scandinavian languages where you live.
If that is difficult, we can do the research for you.
We have purchased records on CDs from Scandinavian archives, both church records and census records. There is a chance that we have the information you are looking for already.
If not, we can check internet and/or order and check the records for you.
We need the name of the parish (or location), and the year (or date) of birth, confirmation, marriage or death of the ancestor that you would like to research.
There is a fee payable for this (we have to pay fees ourselves to do this).
To find out if we can help you, and how much it would cost, please send us an email with your enquiry by clicking here .

4. Do it yourself from home or from the nearest town
The cheapest way is to do it yourself . Any Genealogical Society or Genealogical Library should have the International Genealogical Index (IGI) and the Ancestry files on CD or microfiche (produced by the LDS or Mormon Church), or you can find them on internet at www.familysearch.org.
These files cover more than ten percent of the Scandinavian records before 1910, and there is a chance that the names you are looking for, will be there.
Next, try several internet sites that cover Scandinavian names, for example these ones. Note that these are affiliate links.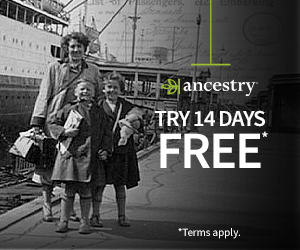 You may be lucky and find family trees with your ancestor's name on, but whether you find the names you are looking for or not, the next step could be to check parish or census records for the place your ancestor came from. All Scandinavian countries are gradually putting more and more census records on internet, and they can be searched nationwide. Many church records have been scanned, but you will need to read the priest's Scandinavian Gothic handwriting to interpret them.
Here are the web-sites of interest. We have received permission from all three Scandinavian archives to put samples of their web-pages on our web-site. If you would like us to do the search for you, send an email by clicking here with the details you have, and we can give you a quote.
Denmark
Census and Migration Records etc.: http://ddd.dda.dk/ddd_en.htm
For Emigration Records, it is important to remember that the records are in Danish, and must be searched using locations in Danish.   For example, the Danish word for Australia is "Australien".
For Census Records, select Census, and there will be many options to choose on the left side. If you know which County to search, select:
This option will only show details for the County you select. To search the whole country, select
When typing a Name, you can type part of a name, and anyone with that part will show up. You can leave the rest of the fields blank, but you may have lots of results. If you know when the person lived in Denmark, you can select a Census Year for that period (if available). Initially, only 1801 and 1845 were 100% complete on internet, but information for the other years is growing every week. 1845 is the first census that shows Place of Birth.

For scanned Danish Census and Church Records, use https://www.sa.dk/en/services/arkivalieronline/archives-online/
You can select Parish Registers, Census Lists or See more. If you select See more, other databases will show up. But, once you select any of these options, there is no guarantee that the information will be in English. The archive is gradually translating the pages, but has not yet completed all translations.
To check Church records, select Parish Registers. The Parish Register page is called Kirkebøger. Here is an explanation of the options on this page:
Kirkebøger - Registre og hjælpemidler (Church books - indexes and help). Some parishes have an index of parishoners available. If you select this option, you will see a list of some parishes, and a mention of which index is available for that parish.
Kirkebøger fra hele landet (Church books from the whole country). Selecting this will allow you to select the County and the Archive (Parish). When you select that, there is a short list of type of records and range of years. Once you select the range, there will be a list of church books and pages on the left side. The oldest book and pages are shown on the top, and the newer books are at the bottom of the page. Once you select a page, the scanned page will be displayed. For the type of record, the following abbreviations are used: F=Births, K=Confirmations, V=Marriages, D=Burials, J=Journals, T=Arrivals, A=Departures.
Kirkebøger fra oversøiske menigheder og feltpræster (Church books for overseas congregations and army priests). Selecting this will show a list of cities, soldier records and ships, followed by the years available.
Kirkebøger fra Vestindien (Church books from West Indies). Selecting this will show a list of cities in West Indies which belonged to Denmark for a few years.
For Schleswig-Holstein census records, do not select Parish Registers. Instead select See more, Southern Jutland, and Folketællinger, Sønderjylland. The word Folketælling means Census records. Selecting the year and area (ie. 1803 Slesvig) will give you the scanned records. The column to the left shows the page numbers. Selecting a page number will show the details for that page.
However, most records are in handwritten Gothic Scandinavian language. If you need to learn some basic words, there are books available at some libraries and book-shops, or there are courses arranged.
Information from the archives in Norway and Sweden have changed, and we are currently updating the information.
If you do not feel confident using internet, you can go to a Family History Library (owned by the Mormon Church) and order a microfilm with parish, census or other records for the area of the country where your ancestor was born.
These libraries are found in
many major cities.  They charge a small fee for each microfilm ordered, but it could take several months before the film reaches the library.
If you happen to be close to Brisbane, Australia, there is a Scandinavian Group of the Genealogical Society of Queensland in that city. They have collected many genealogical books, atlases, maps and records from Scandinavia, and can offer assistance in your research.
The group meets usually on the third Sunday of every second month, and sometimes have guest speakers talking about Scandinavian research and migration.
If you would like more information about the meetings, please send an email to steinarau@gmail.com
Very comprehensive research, really informative. Good work.
E. S., Florida, USA

What a surprise! Thank you very much for that. My mother will be very pleased.
A. N., Western Australia

Thank you indeed, yes please keep on researching as you indicated.
J. G., South Africa

I've just opened your email. My mind is reeling. I'll get back to you at a later date - I've got to digest all this info first.
B. C., Queensland, Australia

I received your incredible E-mail this morning of my Father's family -- Thank you very much.
P. B., England

Thanks for the encouring info.
L. K., Sydney, Australia

This is just a short email but I wanted to let you know that we have just returned from a fantastic trip in Scandinavia and to thank you for all the help you have been in finding family for me.
J. S., Queensland, Australia

Thank you so much for your research and rapid reply. You are obviously very good at this. I wish I had found you earlier.
M. D., Victoria, Australia

Fantastic, thanks again!
C. R., Queensland, Australia

My goodness, this is more than I could ever have hoped for. I can't thank you enough.
P. B., New Zealand

Thank you for so much information and such a quick reply.
D. S., Queensland, Australia

SONGS ABOUT RESEARCH

DENMARK

Lyrics:

GO TO DENMARK

Denmark is the place to go, if you have family there. Copenhagen says Hello, there's music everywhere. If you fly, then Kastrup is your place, If you drive, you'll find the roads are great.

Come along! Go to Denmark, go to Denmark. Sing this song: Go to Denmark, go to Denmark. You will get some help to find your way, go to Denmark, it's the place you'd like to stay.

You could use genealogy for your family to find. The census records go right back to seventeen sixtynine. Place of birth, from eighteen fortyfive, They're good worth, 'cause locations you will find.

Come along! Go to Denmark, go to Denmark. Sing this song: Go to Denmark, go to Denmark. You will get some help to find your way, go to Denmark, it's the place you'd like to stay.

The church records have all been scanned, and some are even typed. The handwriting is sometimes hard to read and finalise. If you know Copenhagen is your place, there are so many parishes to trace.

Come along! Go to Denmark, go to Denmark. Sing this song: Go to Denmark, go to Denmark. You will get some help to find your way, go to Denmark, it's the place you'd like to stay.

NORWAY

Lyrics:

NORWAY ON YOUR MIND

You can have Norway, on your mind. If you go there, you will find, there are high mountains, there are deep, deep fjords, and the contrast, could blow your mind.

In the summer, nights are bright. In the winter, Northern lights. It is called the Land of the Midnight Sun. See the contrast, both day and night.

Hello Norway, I'm on my way, to see great sights on a sunny day. This is where I would like to stay, I have Norway, on my mind.

Many people came from there, for the rest of the world to share. And now their descendants, can find their way, back to Norway, which they hold dear.

You could have some, relations there, but you may not, yet know where. To find your ancestors, just search online, and the answer could be there.

Hello Norway, I'm on my way, to see great sights on a sunny day. This is where I would like to stay, I have Norway, on my mind.

The census records, are really old. Back to sixteen sixty they go. Another one, in seventeen-oh-one, but only men are, there to be told.

The women start in, eighteen-oh-one. Before that year the, census had none. Place of birth starts, in eighteen-sixty-five. After that there's, more to be found.

Hello Norway, I'm on my way, to see great sights on a sunny day. This is where I would like to stay, I have Norway, on my mind.

SWEDEN

Lyrics:

SWEDEN - HERE WE COME!

Once you have ancestors from Sweden, you do have a reason to go there. Sweden is full of friendly people, and happiness is in the air.

The main archive it is in Stockholm, with records online growing fast. To find the ancestors you search for, you'll need to delve into the past.

Okay Sweden, here we come. trumpets play, let's hear the drum. For Scandinavia is the best, but Sweden can beat all the rest.

What makes the research great in Sweden, are household records everywhere. The priests would visit all their parish, and write down what had happened there.

Every year the visits happened, there's lots of details to be found. The only thing you need to know is, exactly where was their home ground.

Okay Sweden, here we come. trumpets play, let's hear the drum. For Scandinavia is the best, but Sweden can beat all the rest.

At SVAR, which is the Swedish Archives, the census records are online. They only start from 1870, and years to 1910 are found.

So if your ancestor left Sweden, before the online census starts, just try to find their emigration, and then your problems fall apart.

Okay Sweden, here we come. trumpets play, let's hear the drum. For Scandinavia is the best, but Sweden can beat all the rest, yes, Sweden can beat all the rest!